Sage 100 ERP Software
SAGE 100 SUPPORT, TRAINING, AND DATA REPAIR
The Sage 100 ERP (formerly Sage ERP MAS 90 and 200) business management software tool provides a broad range of features for accounting, finance, business intelligence reporting, customer relationship management (CRM), human resources and payroll, inventory control, and manufacturing using the JobOps software module. If your business is in growth mode and your information is out of control, this software is developed with a wide range of features that entry-level software tools just don't have. Using Sage 100 ERP small business accounting software, you can choose which modules you need to build out and customize your ERP software solution with your business goals in mind.
Sage 100 modules include:
Inventory Management and Distribution
JobOps Manufacturing
The JobOps Manufacturing add-on can help you manage complex jobs using features such as estimating, shop floor control, job planning and field service management. This module helps you streamline your entire purchasing process from order to receipt and can make purchases to stock, single or multiple jobs with complete auditability for every item your buy, make and ship. 
Time and Project Management
The time and project management modules included in Sage 100 ERP enable users to save time and money on paying employees, calculating and paying taxes, and calculating costs, all while keeping you on track with your project at hand. Modules included are Job Cost, Payroll, Direct Deposit, TimeCard, and Sage TimeSheet.
Business Intelligence Reporting
Improve visibility throughout your business to make better and quicker business decisions based on the data from your Sage 100 ERP Software. You can apply your Excel knowledge when using this tool. Modules include Sage Intelligence, Business Insights Explorer, Business Insights Reporter, Business Insights Dashboard, Crystal Reports, Custom Office, Visual Integrator, and Document Management.
ERP SOFTWARE IN A VARIETY OF FLAVORS.
Sage 100 Versions
Sage 100 ERP is available in several different versions to match the complexity of your business needs, including: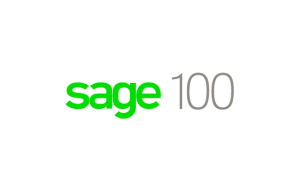 Sage 100 ERP Standard
Cost-effective and powerful, Sage 100 ERP Standard (formerly Sage MAS 90) is a good choice for companies that are growing, adding employees, processing more transactions, need better reporting and business intelligence, or have simply outgrown QuickBooks.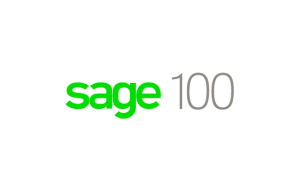 Sage 100 ERP Advanced
Offering all the features of the Standard version, Sage 100 ERP Advanced (formerly Sage MAS 200) also boasts a more powerful engine using a client/server platform for increased processing power, elevated system performance, enhanced data integrity, and remote access support. It is a good fit if you simply need more processing power or have multiple offices or employees that need remote access to the system.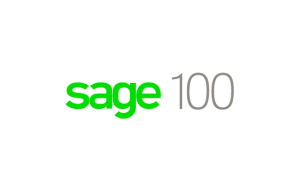 Sage 100 ERP Premium
Sage 100 ERP Premium (formerly Sage MAS 200 SQL) combines the all the best features included in prior versions of Sage 100 ERP, adding the power and efficiency of Microsoft SQL Server.
ACCOUNTING BUSINESS SOLUTIONS BY JCS
Contact Us
The certified Sage 100 consultants at Accounting Business Solutions by JCS specialize in Sage 100 support, training, and data repair. If you are interested in learning more about Sage 100 software, call us at 800-475-1047 or email us at solutions@jcscomputer.com. Your success is our goal!
About JCS
The certified consultants at Accounting Business Solutions by JCS have been providing sales and support for Sage 100, Sage 50, and QuickBooks for over 30 years. Our professional software experts have a vast array of experience in the implementation and design of third-party applications for accounting software packages, including EZ Scan-It, our newest barcoding software integration. EZ Scan-It is designed to integrate seamlessly with your Sage 100, Sage 50, or QuickBooks software to help you maximize your efficiency, saving you time and money. Call us today to get started!