Sage 50 Accounting Software
Sage 50 Resource Center – Discover Real World Advice
Authorized Sage Support Resource Center
Sage 50 Support
Contact Sage 50 Accounting Solution Provider For Promotional Pricing
If you need assistance with an upgrade or Sage 50 Accounting company rebuild, we can help you migrate your Sage 50 Company data into a new Sage 50 Company. If there are no corrupt transactions you can bring over historical information as well.

How To Contact Authorized Reseller for Sage customer support Call toll-free at 800.475.1047 or write an email to request support to help resolve Sage issues: Sage Authorized Reseller Resource Center Services Include:
Software Setup
Training Classes
Data Conversions
Upgrades
Sage 50 Accounting Software Frequently Asked Questions:
Question: How do I properly upgrade from Sage Peachtree and Sage 50 to Sage 50Cloud?
Answer: From more recent versions it is very easy to upgrade your company data including reports and forms. From older versions of Sage Peachtree and Sage 50, several upgrades may be needed to get the most recent version. However, your custom reports and forms may not convert. It is critical that the balances are exact from the old to the new once the upgrade is complete.
Question: How Can I Upgrade From Sage 50 To Sage 100cloud?
Answer: This is a data conversion meaning your can clean up your lists, Leverage the power of Sage 100, and Automate more processes than is available in Sage 50. What most businesses migrated are data lists and detailed open balances. It takes work and time to bring over transactions but is possible.
Question: Is It Possible To Start A New Sage 50 Company Using The Current Sage 50 Company Data?
Answer: Yes, you can bring over lists, balances, and activity as long as there is no corrupt data in any of the existing transactions.
Question: Is There Sage 50 Data Repair Services Available?
Answer: Yes, sometimes if there is limited corrupt data you can repair transactions. However, if there is a lot of corrupt data a company rebuild may be necessary. There are many steps to perform a Sage 50 Company Rebuild if it is being done because you have corrupt Sage 50 data Sage 50 Sage Repair services are also available if, for a variety of reasons, you are doing a Sage 50 Company Rebuild.
Question: Can I Modify The Existing Period Ends In Sage 50?
Answer: Yes, it may be easy and there is the possibility to change these during a year-end close. However, If you want comparative financial statements a company rebuild may be required. When your company data is small this is easier if your company data files are large and you use, payroll, inventory, and/or job costing this can take additional time.
Question: How Can I Switch My Sage 50 Company From Cash To Accrual Or Accrual To Cash?
Answer: This also takes a company rebuild to make the switch from accrual to cash. There is a possibility that history transactions can also be exported and imported to reflect history activity properly. However, this does take time to bring over the transactions.
If you need to build a new Sage 50 company or start a new Sage 50 company with just lists and beginning balances or if you have corrupt data. These are a few of the signs that your Sage 50 company data files may need to be rebuilt.
Sage Peachtree Sage 50 Discontinuation Notices:
You may have read notices from Sage that services for older versions of Sage Peachtree and Sage 50 products have been discontinued. If you are on a recent version of Sage 50cloud you may NOT be impacted and we can help you confirm if your current version qualifies for Sage Support.
This is accurate information but is certainly not any reason to panic!
We here at Accounting Business Solutions by JCS Computer will continue to offer support for older versions of Peachtree and Sage 50 to you, our valued customer, and be your Peachtree and Sage 50 resource
Accounting Business Solutions by JCS is an authorized reseller with Master Sage 50 Consultants offering ongoing Sage 50 Support. If you are interested in upgrading from an older version of Sage Peachtree or Sage 50 promotional offers may apply.
If you are on an obsolete version of Sage Peachtree or Sage 50 your company data can be upgraded and converted into the most current versions of Sage 50. Let's talk so we can help you get answers to your questions at 800.475.1047.
ACCOUNTING BUSINESS SOLUTIONS PRESENTS
Sage 50 Accounting Software
Sage 50 accounting was designed to simplify and organize your accounting and business management tasks. With Sage 50, users get more time to run their businesses and spend more time on thinking, planning, and growing. This robust software enables users to keep their financial affairs in order with access to a diverse line of accounting options for your small business as it changes and grows. With Sage 50, you can focus on your business while Sage 50 easily takes care of managing your cash flow, invoicing, and taxes.
See which Sage 50 solution has the accounting and business management features that are right for your business.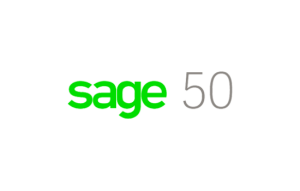 Sage 50 Pro
Sage 50 Pro Accounting (formerly Sage Peachtree Pro Accounting) has the tools you need to organize your finances and accomplish tasks quickly, so you can feel confident and move your business forward.
Organize your finances.
Pay bills and get paid.
Control cash flow and costs.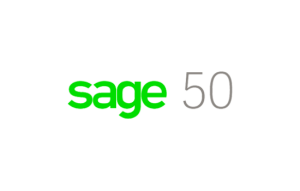 Sage 50 Premium
Sage 50 Premium Accounting lets you expertly manage your expanding business with quick access to important information, customizable tools, and secure and reliable software that you control locally.
Manage inventory, employees, and customers.
Gain insight by comparing multiple budgets across four years.
Accurately track warranty claims, recalls, and more with a serialized inventory.
Track profitability with job change orders.
Get module-level security and multiuser options.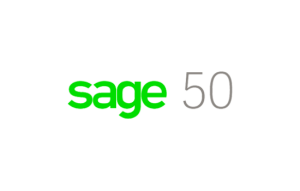 Sage 50 Quantum
If you are looking for business management software, Sage 50 Quantum Accounting offers the perfect combination of affordability and functionality.
Reduce your total cost of ownership without sacrificing functionality.
Don't pay for functionality you don't need or use.
Get industry-specific functionality for construction, distribution, and manufacturing.
SAGE 50 TRAINING | SAGE 50 SUPPORT | SAGE 50 DATA REPAIR
Sage 50 Consultants
With over 25 years of supporting small businesses just like yours we support your business as no one else can:
Speed up your cash flow and reduce your costs.
Make your business' financial records accurate, reliable, and easy to understand.
Minimize the amount of time spent on accounting, so you can focus on growing your business.
File your business taxes with confidence.
Try it risk-free for 60 days!
About JCS
The certified consultants at Accounting Business Solutions by JCS have been providing sales and support for Sage 100, Sage 50, and QuickBooks for over 30 years. Our professional software experts have a vast array of experience in the implementation and design of third-party applications for accounting software packages, including EZ Scan-It, our newest barcoding software integration. EZ Scan-It is designed to integrate seamlessly with your Sage 100, Sage 50, or QuickBooks software to help you maximize your efficiency, saving you time and money. Call us today to get started!